On this page, I have added some forecasts, but also a handy picture showing the two lakes so that you can overlay the wind direction.
The pictures are "North Up", so a westerly for example will be coming in from the left side of the picture, Northerly from the top, Southerly from the bottom, and Easterly from the Right.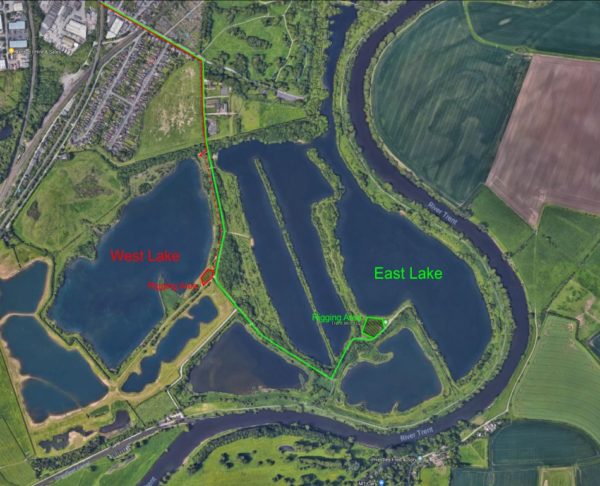 So, using that you will see that anything with too much "South" in it is not a good direction for the East lake, because
a) It is offshore
b) It usually becomes Gusty because of the interference from trees etc.
c) The wind shadow from the bank will make it harder to get back in.
Good Directions range are between W -> NW and ESE -> ENE.
Too much north will be an onshore wind, where you will have the opposite problem of getting off the bank, although a light northerly would be OK for beginners.
On the West Lake, North-East/South-West wind directions are better.