Around 25 people turned out to the first Club Night of the season. We were graced with quite windy conditions in the afternoon decaying to occasional gusts at around 7pm, but ideal conditions for the beginners and intermediates. And it didn't rain!

Andy Jameson conducted a few training sessions  and quite a few  newer members got involved. Along with the formal simulator sessions he was also very active giving one to one tips and guidance.  We hope to be doing these every month whilst the Club Nights are running.
Mike Rockett
set fire to a few bangers and we all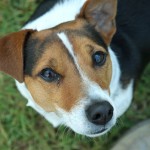 appreciated the effort, very tasty and there would have been a lot of starving people otherwise. One small dog was especially appreciative.! Mmmm sausagezzzzz……
The club tandem made an appearance and Ailsa gave Stuart his  first training session on it. They both did remarkably well with Ailsa managing to get them both back to the shore without problems.