Thanks to the Club receiving a Sport England Grant in 2012, the club purchased new beginner equipment which is available for all members to use, at any time.Our beginner boards are stored in the racks in the changing block. We also have a number of intermediate boards that are kept in the container facing the lake. There is  a Tabou Rocket 150, Starboard Rio M, Starboard Go 144 and 155, A JP Xcite Ride 150, all ideal smaller, faster, lighter boards to progress onto when you have mastered the basics.
In 2019 we received a further Sport England grant to purchase Stand Up Paddle Boards and to upgrade our windsurfing equipment. We have now re-organised our sail storage so that we can offer 25 sails, already on their masts, all you need to do is tighten the downhaul and fit the boom. Sails range from 3.4m² up to 7.5m², mostly from Ezzy Sails as these are super durable and lightweight. We also have some Junior rigs so your kids can have a go too.
You will only be able to use this equipment if you are a competent windsurfer. If you are a beginner you can join and take one of our Beginner Training courses, or indeed if you have taken the equivalent course (RYA Level 1) elsewhere, you will be able to take the equipment out unsupervised at any time. Why not come down to one of our Club Days (check the calendar for dates) and we would be happy to show you all of the kit and how to rig it.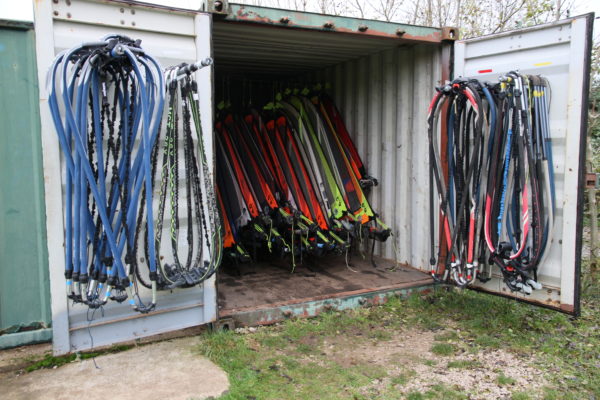 When we run taster sessions and training courses the equipment will be required for the use of people on the course so the club kit will not be available. Please consult the club calendar to find out when these are.