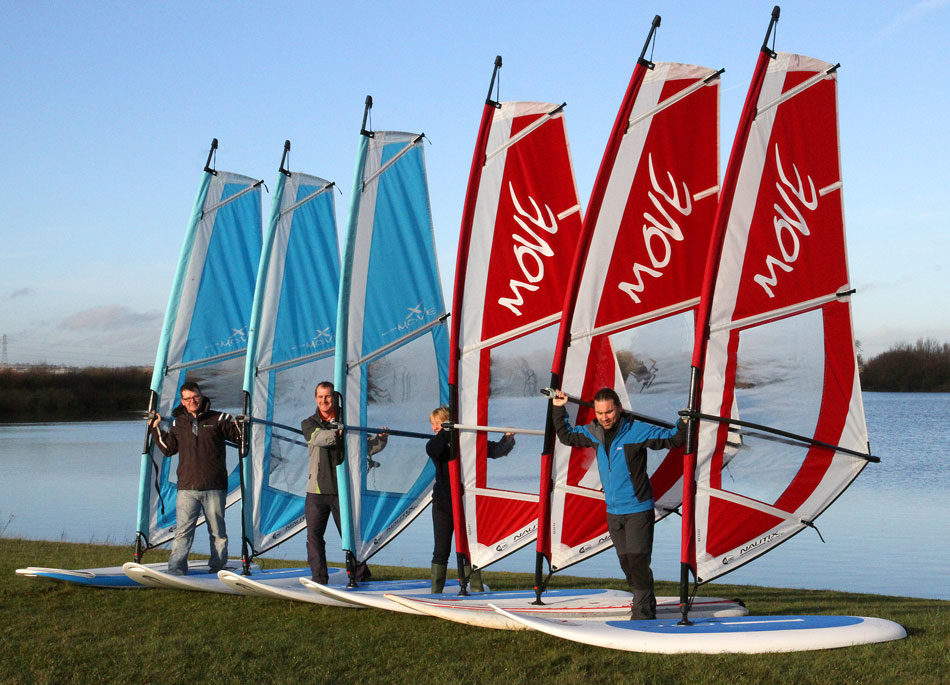 Beginner Training
News: Due to COVID-19 we currently have no scheduled training events and the club is only accepting new members with existing experience and their own equipment.
SUP
SUP Beginner Training sessions last about 1.5 hours and cover the main aspects of stand up paddleboarding. Check out the calendar for dates, although we will organise sessions as and when we have enough members registered.
If you would like to register for a session please get in touch.
Windsurf
Our beginner training courses are run over a weekend and consist of two days of intensive, instructor led training to get you the stage where you can safely go out on the water on your own. With a maximum of 8 students the training will be closely supervised by RYA qualified instructors. Our equipment is beginner friendly and very easy to use with big wide stable boards and lightweight easy to handle rigs.
Course times are 10am to 5pm, but please arrive by 9:30 to allow time to get ready.
The course content is as follows:
Day 1
Morning
Introduction to kit and basic rigging
On shore  demonstration, basic positions  secure position,  static turns and the sailing position
On water – demonstration followed by class to practice, 60 mins +
Lunch break
Afternoon
On shore demonstration- steering the board,  tacking and  safety.
On water – On water demonstration and then practice time. 60mins +
Day 2 AM
Morning
Recap day 1 activities and practice on water for 60 mins.
On shore , sailing upwind, improved tacking, introduction to downwind sailing and gybing.
On water, gybe demo followed by practice on water upwind and improved tacking, downwind and gybing
Lunch break

Afternoon
On water, practice all techniques.
On water assessment – objective to sail a triangular course to incorporate a tack, gybe and up and downwind sailing
You will need to bring a swimming costume, towel and old trainers that you don't mind getting wet. We will provide a wetsuit and buoyancy aid and all the windsurfing gear. You will also need to bring a packed lunch and plenty to drink especially if the weather is warm.
The cost for non-members is £120. For club members it is free. If you join the club in order to be able to use our Club Kit, unless you have completed a beginners course elsewhere you will need to have completed this course so that you are safe to use the equipment on our water.
Please note:-  whilst we adhere to the RYA syllabus and have fully accredited RYA Instructors, we are not able to grant an RYA certificate on completing this course. If this is important to you, you should contact Carsington or Rutland WaterSports who do provide certificated training.
If you would like to register for one of these dates please get in touch.